GRB Waste Water Treatment Air Blower 3-Lobe Roots Air Blower for Wastewater Treatment
Air Blower Description
GRB is a displacement blower, the pressure can be adjusted according to the requirement of the user in allowing range, there are two impellers in the blower body which rotate in the opposite direction, in order to let the impeller rotate, there are some tiny gap between the impeller to body impeller to impeller. When the impeller rotates through the suction inlet, it can gather an amount of air between the body and impeller, then the impeller go on rotating, and the air will be pressured, the pressure in the body will rise, finally the air has been send to the outlet.
Air Blower Features
Wide range of capacity and pressure.
Calibre: 32mm-400mm (1.25 "-16")
Capacity: 0.38-283m3/min (13-9985CFM)
Pressure: The pressure of one-stage GRB type up to 8000mmAq (0.8kgf/cm2)
Delivers completely oil-free air.
Low oscillation and low noise by dynamic balance which revised by computer
Smaller change in capacity against change in pressure.
High efficiency due to special impeller design, great airdelivery low power.
Simpler and solider structure, less trouble.
Highest quality pilot & accurate great applied, long life and low noise assured.
Standardized product with strict quality control.
Our rotor has used the most advanced technic, one time for all working process of the six-shaft method, to enhance the precision.
Air Blower Introduction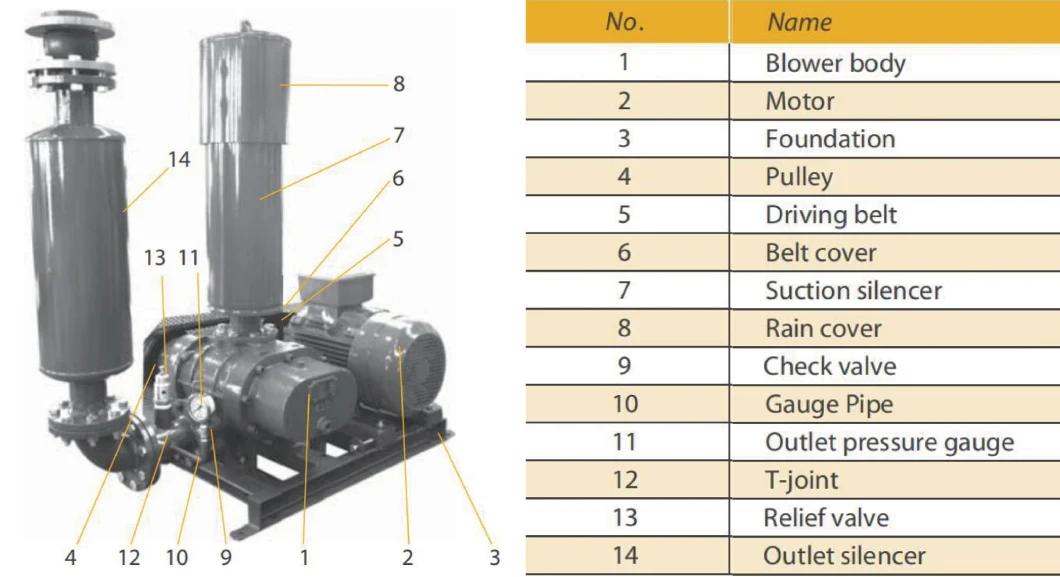 Air Blower Details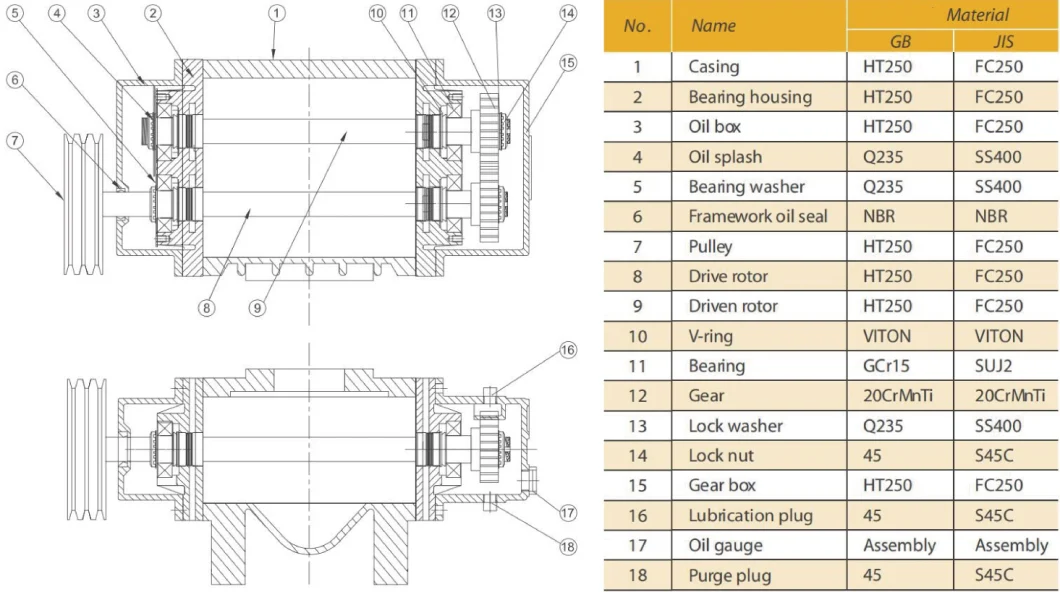 Air Blower Application









Air Blower Installation