Motexo Vent--

Plate Mounted Axial Fan

APPLICATIONS

MTX-TH series axial extractor fans are widely used in industrial and mining enterprises, civil building wall exhaust, post air supply, duct ventilation, roof ventilation, etc., used in chemical, light food, medicine, metallurgy and other industrial and mining enterprises and various types of civil building ventilation and air conditioning systems.

The size offered is diameter across the blades, the overall size (including the plate) is slightly larger. (See data-sheets.) . Available in single and three-phase versions and most are speed controllable. Not normally used with ducting, for this use a cased axial fan type. All fixings available.
GENERAL SPECIFICATIONS

The axial flow fan adopts optimized aerodynamic principle design and advanced processing and manufacturing technology. It adopts an adjustable aluminum alloy impeller, and the body is painted at high temperature and never fades. In the same installation position, the two-way ventilation can be
realized, the blade angle can be adjusted according to the requirements of the air outlet, and the air
volume of the fan is increased by 43%, the wind pressure is increased by 30%, and the noise is
reduced by 1018dB (A). The pressure efficiency is up to 82.3%, the air volume is up to 140,000 m3/h,
and the blade installation angle is 15-35 degrees.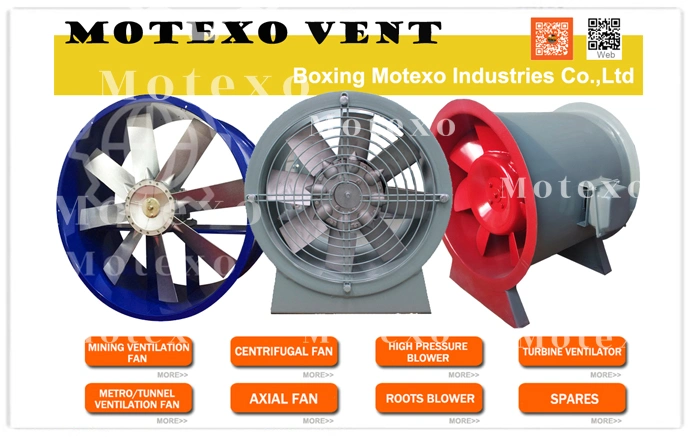 These aluminum alloy cast axial fans are produced for customers special requests. If the customer has other
requirements for pressure and air volume what is not included in the following list,
please contact our technicians to design and select the appropriate tunnel fan.
CONSTRUCTION (FAN CASING)


The casing is formed from the Q235 steel sheet to stainless steel SS316 or 304 with integral supports.
The grey/red/white/orange paint finish is applied after production, optional hot-dip galvanization,
furnace paint or epoxy paint is available.


DRIVEN TYPE
Direct driven,belt-driven
Motor Inside or Motor Outside the Fan Casing.



View more details and technical sheet of our commercial axial fan,
kindly please contact us to get the latest catalog.
IN-HOUSE MANUFACTURING
Impellers in fabricated steel construction

Fan shaft machining

Qualified welding procedures according to GB norms

Virtually no limit to the type of material
DELIVERY & PACKAGE WORLDWIDE
For diverse requirements for customers or fans and blowers, we have three methods available
Wooden box, wooden palisade, and paper carton.
All packages are passing internationally exported standards.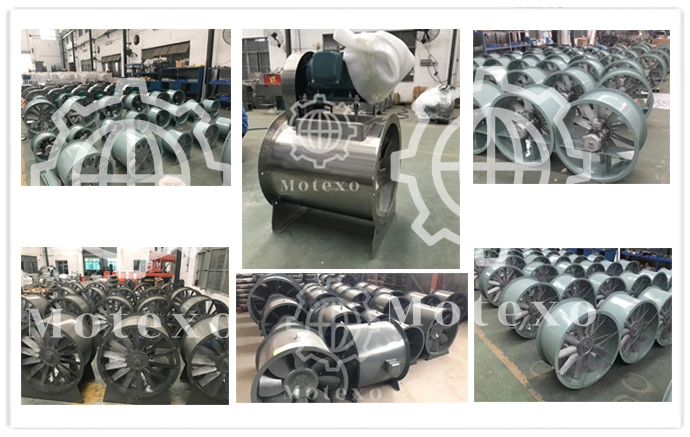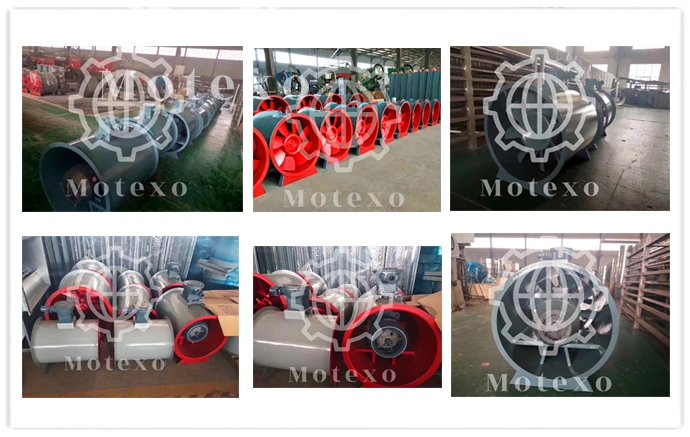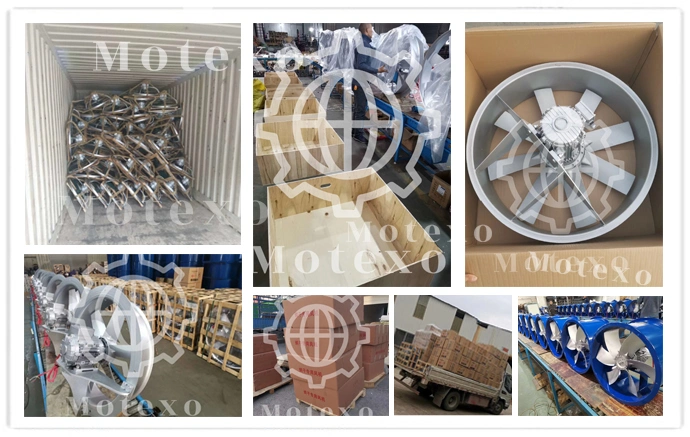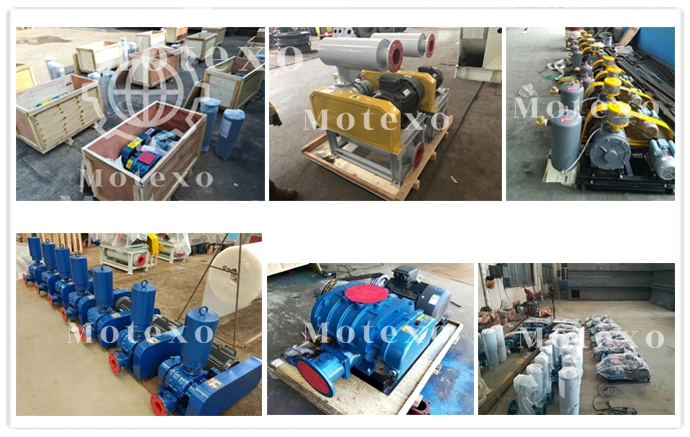 Customer Cases---Industries/Mining/Metro Line/Tunnel Project Worldwide
We've been working with many projects in Uganda, Indonesia, Myanmar, Peru, Pakistan and
other countries for tunnel&mining project, sewage treatment project, Steel plant boiler drafting project
nd Hydro Electric Power Plant.
We understand the harsh environments in which fans are used.
Motexo fans will meet and exceed the demands of your industry engineering,
infrastructure project, mining/tunnel project, and other environmental projects.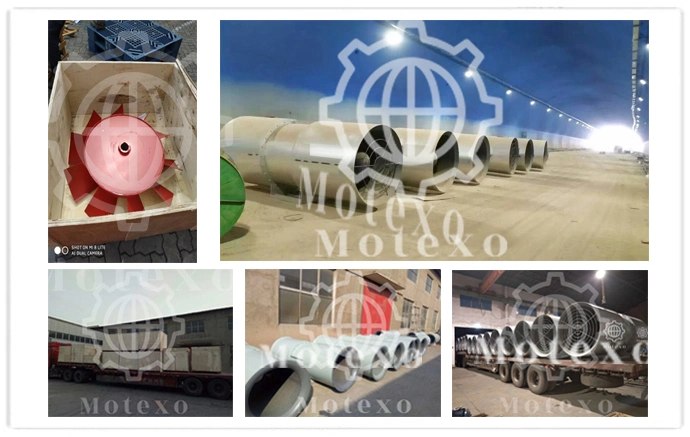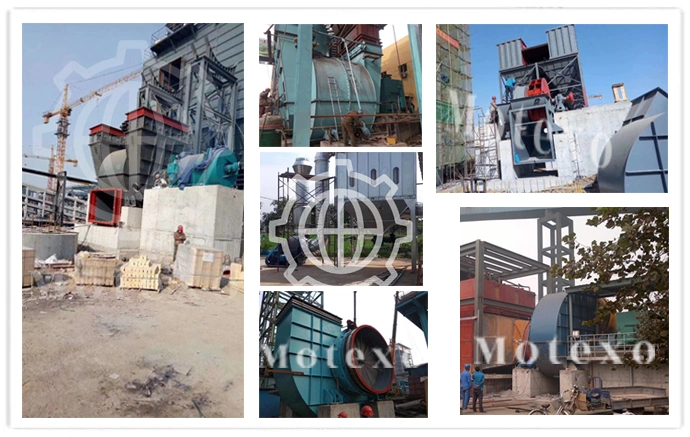 Production Workshop

Motexo Fan manufacture 300 series and more than 1,400 kinds of industrial fans.
All include heavy-duty designs for industrial applications.
We have individual workshop for roots blower, centrifugal fans&blowers,
maintaining, axial fan, welding, and assembling.

For more info please direct check our website--motexco.en.made-in-china.com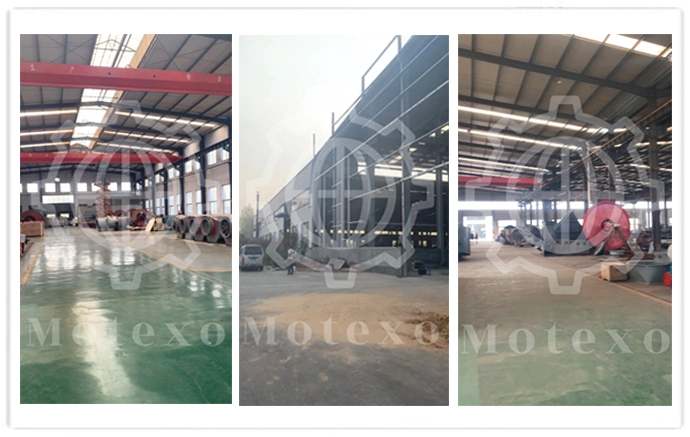 Production&Testing Equipment

Not only we can produce a large batch of small fans, but we also have the processing capability to produce heavy-duty fans like above 3.5m high. We adopt the best technology in all aspects of industrial fan,
such as shot blasting, sandblasting, all the paint process, welding process, etc.
Stoving varnish looks brighter than water paint( ordinary painting color). It has more than 200 sets of fine, large and rare processing equipment, and has a high-tech resin sand casting production line.

Our equipment is generally used for power plants, environmental protection plants, coal plants, and so on.
It requires high technology and workmanship.

FACTORY PRODUCTION CAPACITY:
AIRFLOW
SWSI FANS - UP TO 900,000 CFM (1,529,100 M3/HOUR)
DWDI FANS - UP TO 1,500,000 CFM (2,548,500 M3/HOUR)
STATIC PRESSURE
SINGLE-STAGE FANS - UP TO 120 INCHES W.G. (29,850 PA)
TWO-STAGE FANS - UP TO 240 INCHES W.G. (59,650 PA)
TEMPERATURE RANGE: UP TO 1,500°F (815°C)
MOTOR SIZES: UP TO 15,000 HP (11,185 KW)
ARRANGEMENTS: 1, 3, 7, 8
WHEEL SIZES: UP TO 160 INCHES (4,065 MM)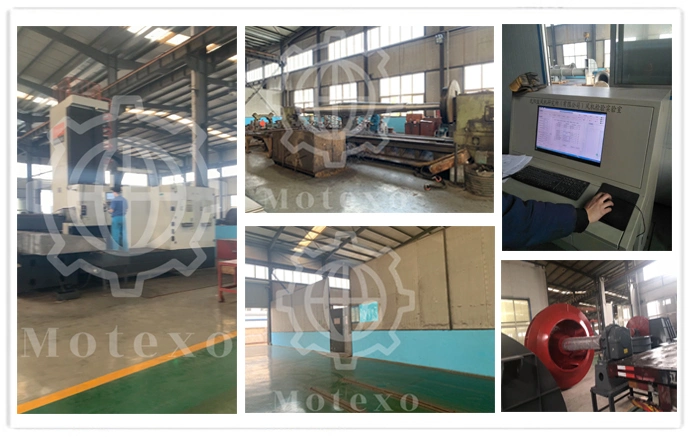 Axial Fan Equipped with Frequency Control Panel/Soft Starter