Motexo Vent--
Smoke Exhaust Fan for Mining/Tunnel Ventilation Fan
DSSF series (two-speed) counter-rotating-type counter-rotating axial flow tunnel ventilator is
mainly used in high-speed rail, expressway, railway, diversion tunnel metal mine tunnels
and other fields. The temperature of the conveying medium does not exceed 60 ° C,
the temperature is not more than 95 ± 3% (25 ° C) and non-corrosive.
Structure and its characteristics
The series of fans have a current collector, a primary fan, a secondary fan, a motor,
a muffler and the like. The body and structure are welded by steel plate.
The impeller is made of aluminum alloy die-casting. The fan adopts the direct
connection of electric motor and impeller. The transmission is reliable, the overall
structure is simple and compact, durable and durable. It is safe to use and easy to maintain.

It adopts international advanced ternary flow aerodynamic theory,
and other high-tech design and manufacturing such as pulsing combined orthogonal
blades and airfoil, which has advanced level at home and abroad.

It has the characteristics of compact structure, low noise, high efficiency,
good wind performance, high wind pressure, stable operation in the working area
and wide application range. According to the length of the tunneling surface and
the different ventilation requirements of the roadway, it can be used in the whole
machine and can be used in stages to reduce energy consumption.
Energy conservation is the ideal equipment for local ventilation of tunnels in the midfield.

Adopting an outsourced double-type muffling device with ultra-low noise and
other characteristics, and the sound-absorbing effect is good.
View more details and technical sheet of our tunnel ventilator,kindly please contact us to get latest catalog.


Customer Cases---Tunnel Site

We've been working with many project in Indonesia, Pakistan and other countries for tunnel,
mining and Hydro Electric Power Plant.We understand the harsh environments in which fans are used.
Motexo fans will meet and exceed the demands of your mine or tunnel project, other industrial factory.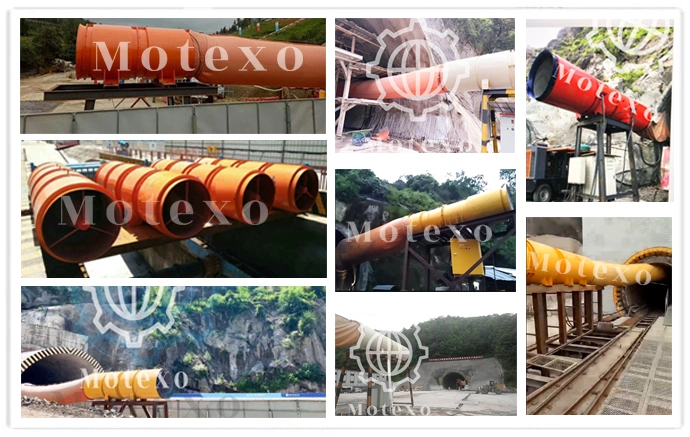 Production Workshop

Motexo Fan manufacture 300 series and more than 1,400 kinds of industrial fans.
All include heavy-duty designs for industrial applications.
We have individual workshop for roots blower,centrifugal fans&blowers,
maintaining,axial fan,welding and assembling.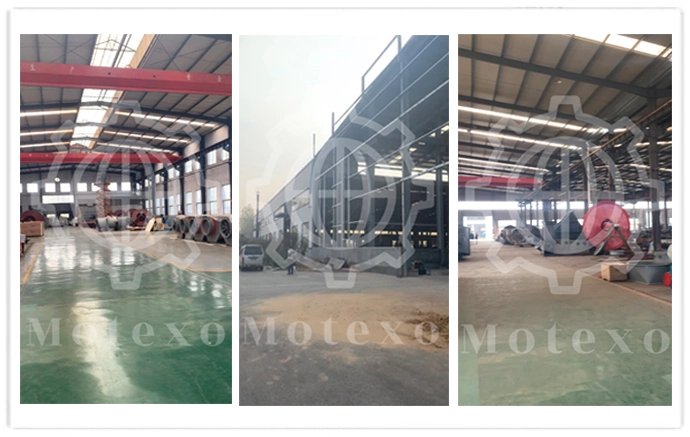 Production&Testing Equipment

Not only we can produce large batch of small fan, we have processing capability to produce heavy
duty blowers like above 3.5m high. We adopt the best technology in all aspects of industrial blower,
such as shot blasting, sand blasting, all the paint process, welding process, etc.
Stoving vanish looks brighter than water paint( ordinary painting color).
It has more than 200 sets of fine, large and rare processing equipment, and has a high-tech
resin sand casting production line.

Our equipment is generally used for power plants, environmental protection plants, coal plants, and so on.
It requires high technology and workmanship.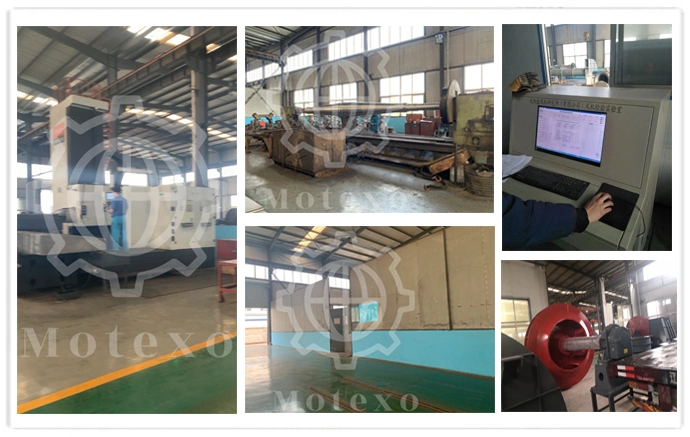 Tunnel Fan Equiped with Frequency Control Panel/Soft Starter