Product Description
JS-S2 CLOSE TYPE HYDRAULIC QUICK COUPLING(STEEL)
Applications: This general purpose couplings, are used across the spectrum of hydraulic applications. These Double Shut-Off couplings can be found anywhere that fluid transfer lines need to be connected and disconnected for operation or maintenance of equipment, and a loss of fluid is undesirable.
JS-S2 Series couplings' feature:
1. Comply to ISO7241-B standard
2. Robust design offers a long trouble free service even in rugged condition
3. Large flow areas machined into the body of the Coupler and nipple facilitate flow around the valve for a higher flow capacity than ISO7241-A
4. Precision Guidevalve alignment the valve and ensure that the valves open fully
5. PTFE back-up washer protect NBR body seal extruding against high pressure
6. Interchangeable with PARKER 60, HANSEN BX-75, FASTER HNV, CEJN X95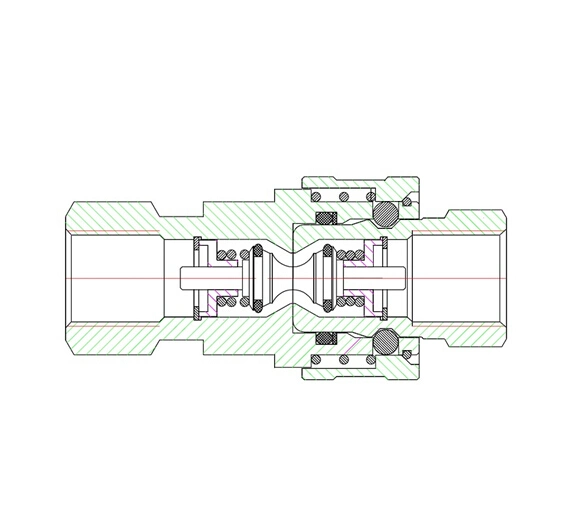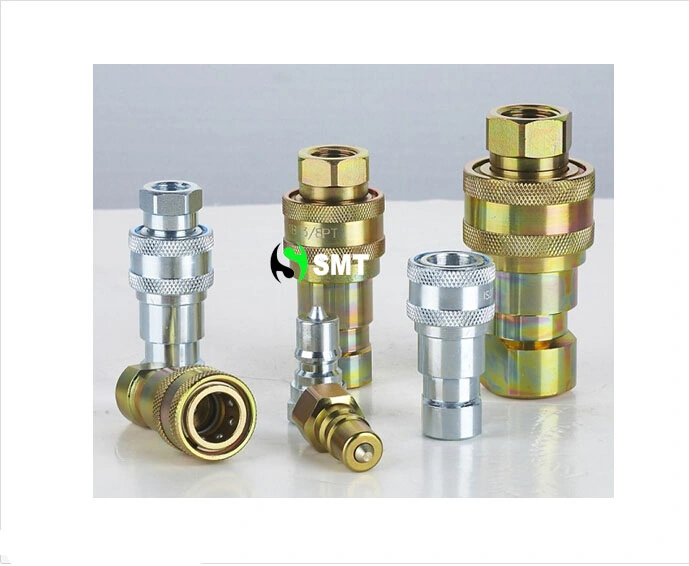 Why choose us?
(1) Quality, we only produce top-level quality products, we promise that all of our product's raw material are first class, and good quality system controls, so our goods' quality is very good.
(2) Price, our policy is that "Win-to-Win". That means in view of our long-standing business relationships, we only take small profit to help you for the marketing.
(3) Delivery, we alway have some products in stock, so we can complete the delivery within the time stipulated before.
(4) No MOQ, I think it is an attractive condition to some of you who have no big demands for each items temporarily.
| | | | | | | | | | | |
| --- | --- | --- | --- | --- | --- | --- | --- | --- | --- | --- |
| PART NO. | ISO | Thread | L | L1 | L2 | L3 | D1 | D2 | Ch1 | Ch2 |
| JS-S2-02 | 6.3 | 1/4 | 72 | 58 | 36 | 22.5 | 28.5 | 14.2 | 19 | 19 |
| JS-S2-03 | 10 | 3/8 | 80.5 | 65 | 40 | 25 | 35 | 19.1 | 24 | 24 |
| JS-S2-04 | 12.5 | 1/2 | 96 | 77 | 46.5 | 28 | 44.5 | 23.5 | 28 | 28 |
| JS-S2-06 | 20 | 3/4 | 112 | 92 | 56 | 36 | 54 | 31.4 | 38 | 38 |
| JS-S2-08 | 25 | 1 | 125 | 103 | 63 | 45 | 63.5 | 37.8 | 41 | 41 |