Hot Products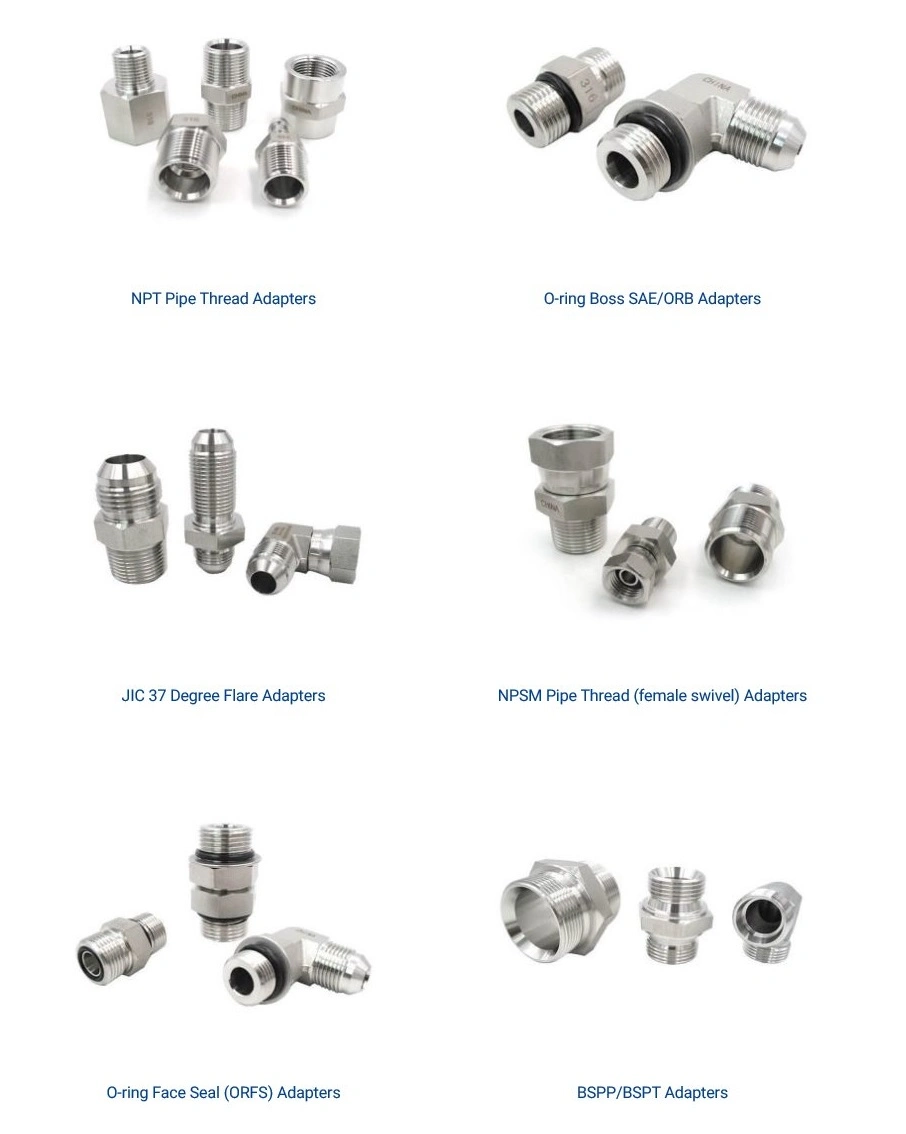 Products Description:
Hydraulic adapters connect conductors such as hoses, pipes and tubes in a hydraulic system. Most fittings have a male and female component that join to form a connection. These connections help contain and direct the flow of hydraulic fluid in the conductor while preventing leaks and maintaining pressure.
At QC Hydraulics, we currently carry on hydraulic hose fittings with stainless steel only, which meet SAE, ISO, DIN, BS & JIS standards.Material: AISI304(1.4301), AISI316L(1.4404), AISI316Ti(1.4571). NPT, NPTF, JIC, UNF, NPSM, BSPP, BSPT…all threads are available. Straight and Forging adapters for selection:
Straight Adapters: Male x Male Adapters, Male x Female Bushing/Reducer, Female x Female Couplings, Male Plug, Female Cap…
Forging Adapters: Male or Female 45 & 90 Degree Elbow, Female or Male Tee, Male or Female Cross.
Technical Support
QC Hydraulics has the capacity to design drawings conforming to SAE, BS, JS, DIN & ISO specifications.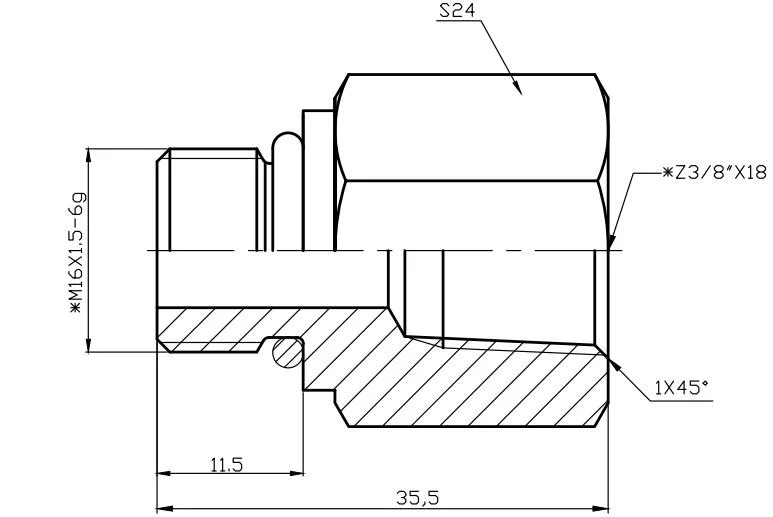 Production Process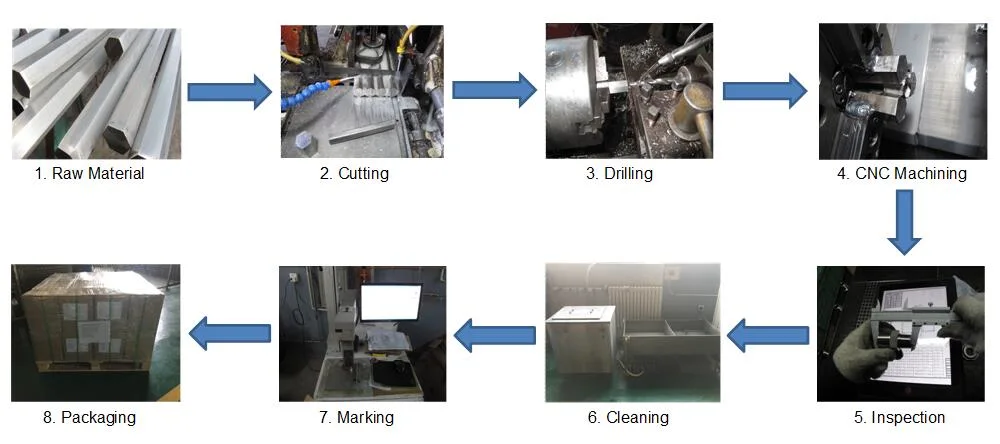 Packaging & Shipping
1.
Male or female fittings covered by plastic caps & plugs.
2. Several fittings packed in a small plastic bag to prevent any scratches during transportation.
3. Packed in carton box with label.
4. Carton boxes put on a standard export plywood pallet with belt fasten.
5. QC Hydrualic can arrange delivery by Air or Ocean which as per customer's request.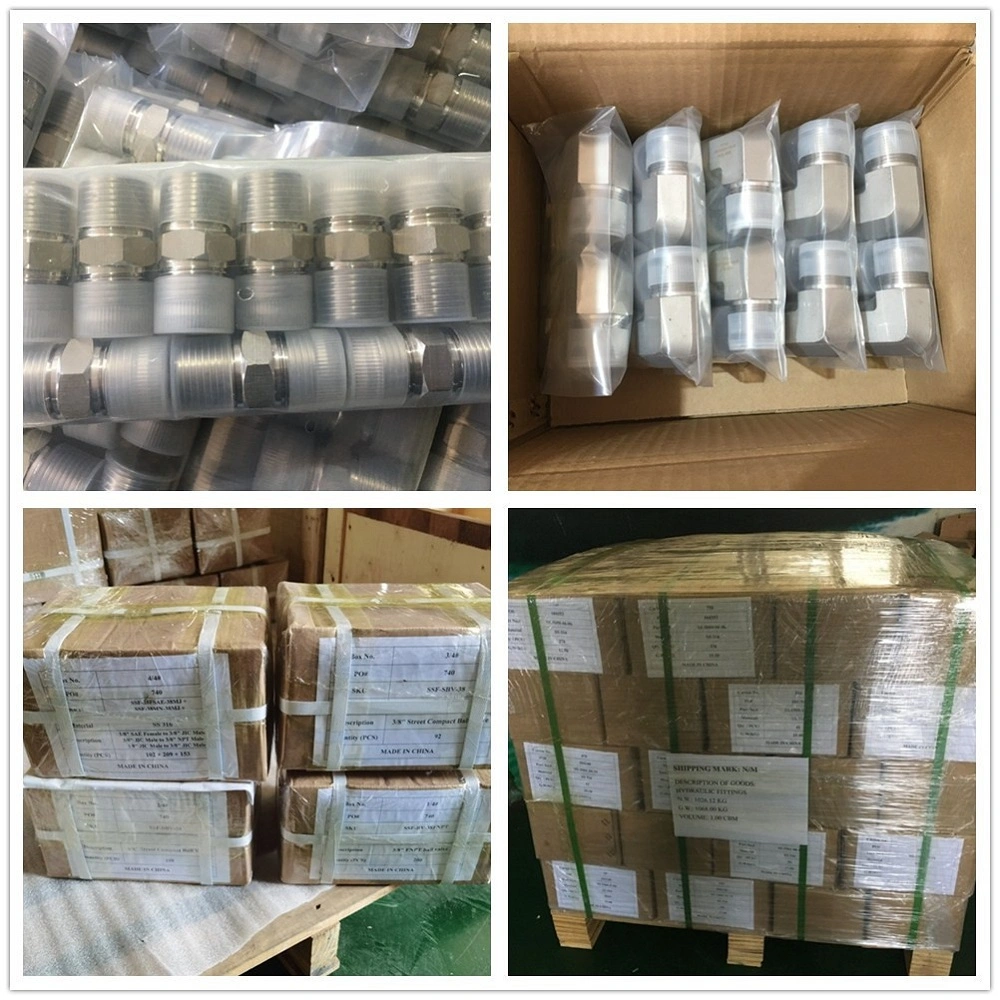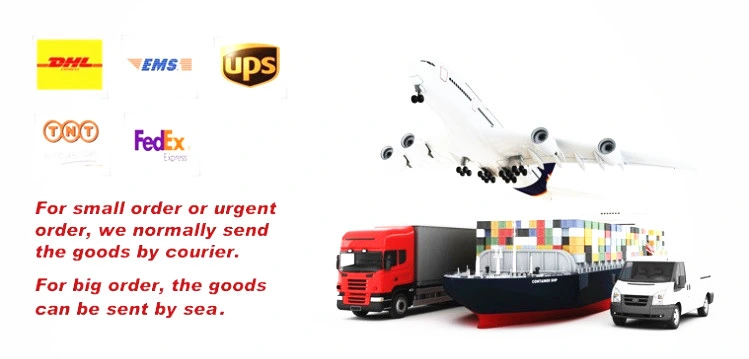 Certificate
QC Hydraulics has been granted ISO 9001:2015 & SGS certificates for processing stainless steel hydraulic hose fittings and adapters.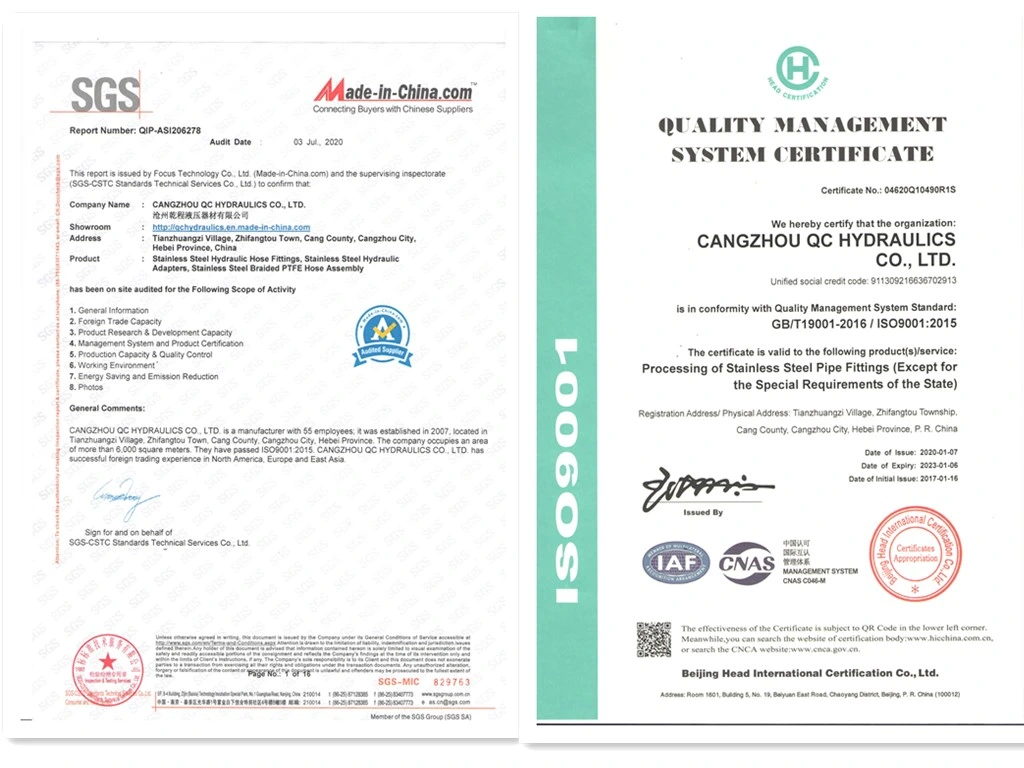 Exhibition
QC Hydraulics attends trade fairs 2-3 times every year. Such as Hannover Messe 2019 ...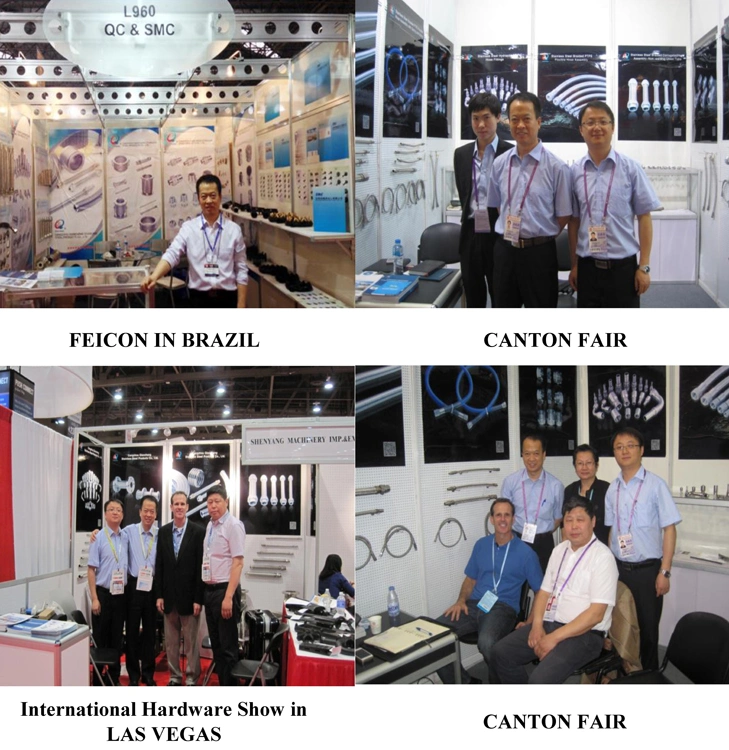 Company Profile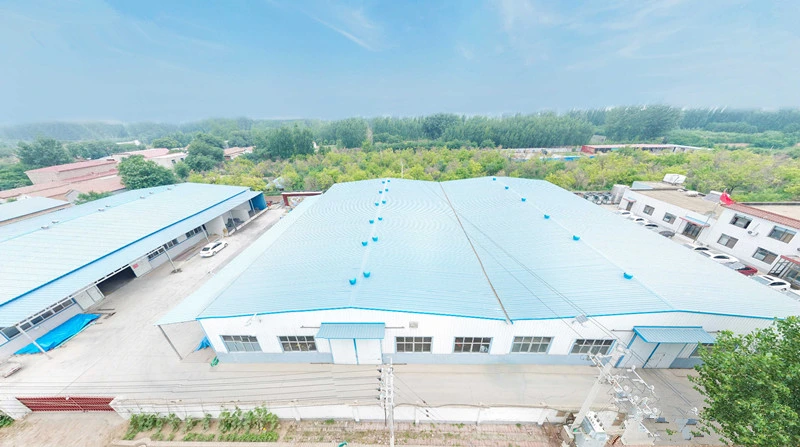 Cangzhou QC Hydraulics Co., Ltd was founded in 1999, and is an ISO 9001:2015 certified manufacturer of stainless steel hydraulic hose fittings & adapters.

Over the years, QC Hydraulics has grown into a leading manufacturer of stainless steel hydraulic fittings in the world. Over 95% hydraulic fittings exported to other countries & regions in the world.

QC Hydraulics is an approved supplier to several of the largest manufacturers of hydraulic fittings in the North America and Europe, and helping many of wholesalers & distributors grow lots of business of stainless steel hydraulic fittings in the world.


Why Choose US

1. History:
QC Hydraulics was found 1999, with 20 years machining experience, parts are produced meeting ISO 9001 quality standards and conform to SAE, BS, ISO and DIN norms

2. Quality Control of Raw Materials:
1) We only choose the highest quality stainless steel raw material. And metal suppliers provide material test certificates for each shipment.
2) We 100% measure the sizes of bar stock and forging blanks by callipers for each shipment.
3) We use the Portable XRF Analyser to test the key chemical elements of bar stock and forging blanks with 10% for each shipment(Key chemical elements include Cr, Ni, Mo, these chemical elements are very important for the corrosion performance).
4) Besides, we randomly pick up several of cutting pieces to do further chemical analysis by spectrograph every 10 days to make sure the raw material 100% qualified.

3. Quality Control of Production Process:
1) We are using Sigma high-precision CNC lathe machines to process stainless steel hydraulic hose fittings and adapters.
Feature: Dual-axis, Mitsubishi system
Thread cutting tools: Mitsubishi Japan, vargus & carmex Israel(Have a very stable performance during machining)
2) We use callipers to measure the basic sizes. And we use the thread gages to inspect the threads.
3) We use Contracer & Contour Measuring Machines to inspect the very small angles and diameters.

4. Inspection:
First Article Inspection During Process
1) The operator make the first article according to manufacturing drawings.
2) The operator will inspect the first article and record. If the sizes and threads meet the manufacturing drawings, and then the first article will be put in a special box (the box is for first article only).
3) Workshop foreman will take second inspection for the first article.
4) Only passing the inspection by workshop foreman, and then start with mass production.

Mass Production After First Article Inspection
1) After the first article approved by operator and workshop foreman, and then start with mass production.
2) During mass production, the operator needs to inspect the threads every 10 pieces, and measure the sizes every 15 pieces. Once any fittings of threads and dimensions out of the specs, all this batch of fittings will be inspected completely.
3) The qualified fittings will be fitly put in a plastic box piece by piece.
4) Finally, the finished fittings will be transported to inspection department for final inspection.

Final Inspection
1) Appearance: 100% inspection under strong light. No scratch, No burr.
2) Key sizes and angles: 15-20% randomly inspection by callipers and contracer. Once any sizes and angles of fittings out of specs or doesn't respect to drawings, this batch of fittings will be forced to return back to production workshop to improve or make a new replacement.
3) Threads: 15-20% randomly inspection by right gages. Once any threads out of specs or doesn't respect to drawings, this batch of fittings will be forced to return back to production workshop to improve or make a new replacement.

5. After Service:
When clients have any complaints about our products, we will take a quick action.
We can 100% make a new replacement for free when the client has a complaint about our products.


FAQ

Q: Are you trading company or manufacturer?
A: We are a 100% manufacturer, main products cover stainless steel hydraulic hose fittings and stainless steel hydraulic adapters.

Q: Do you have stock?
A: Currently we made to order, but we do have some stocks for common type raw materials. So we can make a quick action for some urgent orders.

Q: Do you have a MOQ request?
A: Normally our MOQ is 200 pieces. But for some bigger sizes, 50 or 100 pieces is also acceptable for the first order.

Q: How about your payment method?
A: 30% deposit in advance, the balance payment against the copy of Bill of lading. Of course, I think everything is negotiable.

Q: What about your delivery time?
A: About 45 days for common orders. But it depends on the order volume. Of course, if you have an urgent order, we will try best to meet you.


Our Team